Wotofo Recurve Dual RDA
Original Price $34.99, Now Only $23.99
Please log in to see the lower price.
Wotofo Recurve Dual RDA is a 24mm rebuildable dripping atomizer that features adjustable side airflow, top filling and squonking juice feeding method, dual post build deck for single or dual coil builds. It is made from durable stainless steel and the insulator is made from German PEEK. The internal cap is reduced to help gather the vapor, providing you with massive and tasteful vapor. The 6 honeycomb air holes on both sides allow the airflow to hit the coils directly and will definitely bring you the original flavor of your favorite juice.
This RDA comes with bottom feeder pin.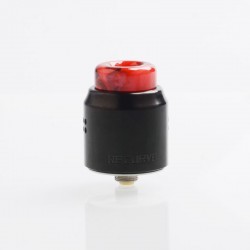 ThunderHead Creations THC Tauren Max Hybrid Mech Mod
Original Price $139.00, Now Only $53.99
Please log in to see the lower price.
The TAUREN MAX Mech Mod is a new and exciting addition to the TAUREN family from ThunderHead Creations (THC). It comes with unique 360-degree contact and lockable ball fire button which can provide safe and instant vaping experience. It can also work with single 20700/21700 and 18650 battery with an adaptor (BATTERY NOT INCLUDED). What's more, TAUREN MAX adopts advanced surface painting technology with ergonomic handshake design. Waterproof / Shockproof / Dustproof button design for maximum button service life.
Ehpro Kelpie RTA
Original Price $37.90, Now Only $26.99
Please log in to see the lower price.
The Ehpro Kelpie RTA, a collaboration between Ehpro and Vaping with Vic, is a well-made rebuildable tank atomizer with 2ml capacity and can be extended to 3.5ml larger juice storage with an extra bubble tube. With the honeycomb air slots and the airflow hits coil directly, the Kelpie will bring pure flavor for you. In addition, the Ehpro Kelpie RTA also adopts dual-post build deck for easy coil installation.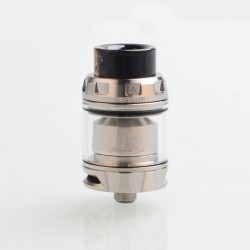 GeekVape Aegis Solo 100W TC Mod
Original Price $44.00, Now Only $37.39
Please log in to see the lower price.
Please Note: This product can not ship to Germany due to the TPD policy.
The Aegis Solo is a compact version of the original Aegis, it is smaller, lighter and more durable. Powered with the Latest AS-100 Chipset that has incredible accuracy and stable power output, the Aegis Solo is able to produce up to 100W power with a single 18650 battery (NOT INCLUDED).